Whether you're brand-new to blogging or have been blogging forever, chances are you've been hearing about Affiliate Marketing for just about as long. A great way to monetize your blog, Affiliate Marketing provides your audience (consumers) with an organic way to discover new products and services from sources they trust - YOU! For bloggers (also called "publishers"), Affiliate Marketing is one of the very fastest ways to earn money from your website traffic. If you have consistent daily visitors and/or a loyal social media following - or both! - you've probably considered becoming a publisher. By partnering with recognized brands (called "advertisers") in numerous product categories - including fashion, gifts and lifestyle - bloggers are able to earn commissions directly from their sites. We welcome diverse publisher models, and membership is free. Join now. LEARN MORE ABOUT AFFILIATE MARKETING We highly recommend it.
The ShareASale affiliate marketing network has been in business for sixteen years. Their award-winning technology ranks high for speed, efficiency and accuracy. With a reputation as a fair and honest company.
ShareASale's
objective is to provide customers with an advanced affiliate marketing platform. They strive to deliver the very best product in the industry, and to support it with superior customer service - provided by people that follow up, call back and provide real solutions. Click
HERE
to join ShareASale's affiliate marketing network.
By identifying commercial products mentioned within a blogger's content,
VigLink
automatically monetizes those terms by transforming them into revenue-generating hyperlinks whose destinations are determined in real-time auctions. Their technology works across sites, apps, and social networks so publishers can focus on earning more - and avoiding the hassle of managing countless affiliate programs.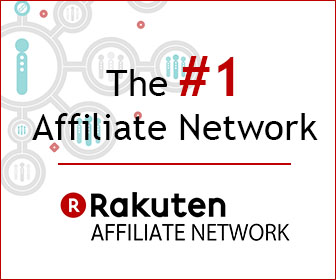 Rakuten Affiliate Network (formerly LinkShare) prides itself on facilitating long-term, profitable partnerships between advertisers and publishers. Voted the #1 Affiliate Marketing Network five years in a row, Rakuten's network is both select and global. Premium technology is their promise - making tracking, payment and reporting effortless. Their online dashboard provides publishers exactly what they need in order to run an affiliate marketing program on any platform. Track commissions, payments, links and plug-ins—all from the same location. And for stats lovers, real-time data allows publishers to monitor their progress over time. Contact them today
For 17 years, ClickBank has partnered with bloggers and other digital marketers to sell products to over 200 million customers around the globe. They have an ever-expanding catalog of quality digital products and they pay commissions on time - so you never have to worry about when you'll get paid. ClickBank pays some of the highest commissions out there (as high as 75%!) because they know that quality marketing is worth paying for. Choose only the digital products and offers that you want to promote (from their online marketplace containing tens of thousands). Their online marketplace contains tens of thousands of products that you can choose from, so you're sure to always find offers that will profitably appeal to your audience. You can choose to get paid as often as every week, through multiple payment options. Also, thanks to ClickBank's HOPLINK™ tracking system, you'll always get credit for your sales even if a customer waits up to 60 days to purchase after clicking your link.